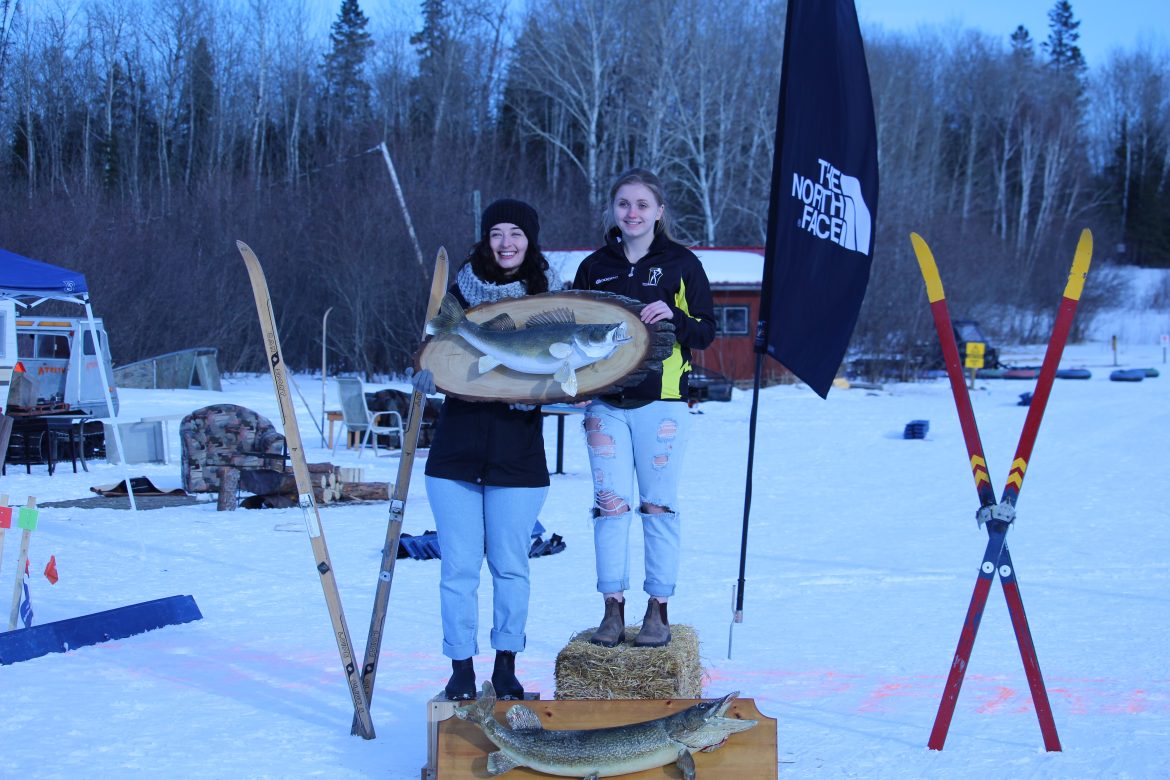 Flopping at the inaugural Falcon Lake Floppet
March 9, 2018

Categories:
On March 3rd, Yvette and I raced in the first annual Falcon Lake Floppet; a cross country ski race in the Whiteshell. They had three distances; the Minnow (8km), the Walleye (17.5km) and the Northern Pike (35km) in either the Classic or Skate Ski category. We did fairly well! Yvette placed second in the Walleye Skate category in a time of 1:13:41, I placed first in the Walleye Skate in a time of 1:06:47, and Catherine's husband, Murray, placed first in the Northern Pike skate in a time of 1:53:16 (super fast). Our siblings did really well as well; Sandra got fourth and Anthony got third in their categories.
Catherine worked the Saturday morning to fill in for us, and then drove up after work with all of the food for the after race banquet dinner. The band 'Red Moon Road' played after dinner inside the ski chalet, and Lucie got the dance party going with all of her aunties and uncles.
Murray helped organize the race with the folks from Falcon Lake (the Christies and the Imries) and they put on quite the event. There was a race village that had it all; carpets and couches out in the sun, fire pits and kettles of hot water for tea and coffee, a candy shack, a fur traders tent, a station for getting your skis waxed right before the race (which helped me reach a top speed of 47.5 km/h on one of the downhills!), a chilli station, the Prairie Summit (The North Face) grill cheese station, a beer gardens with a snow igloo and beers from Lake of the Woods brewery. We were really lucky with the weather; when the race started, the snow was still fast, and then as the sun got higher in the ski, it got quite warm out.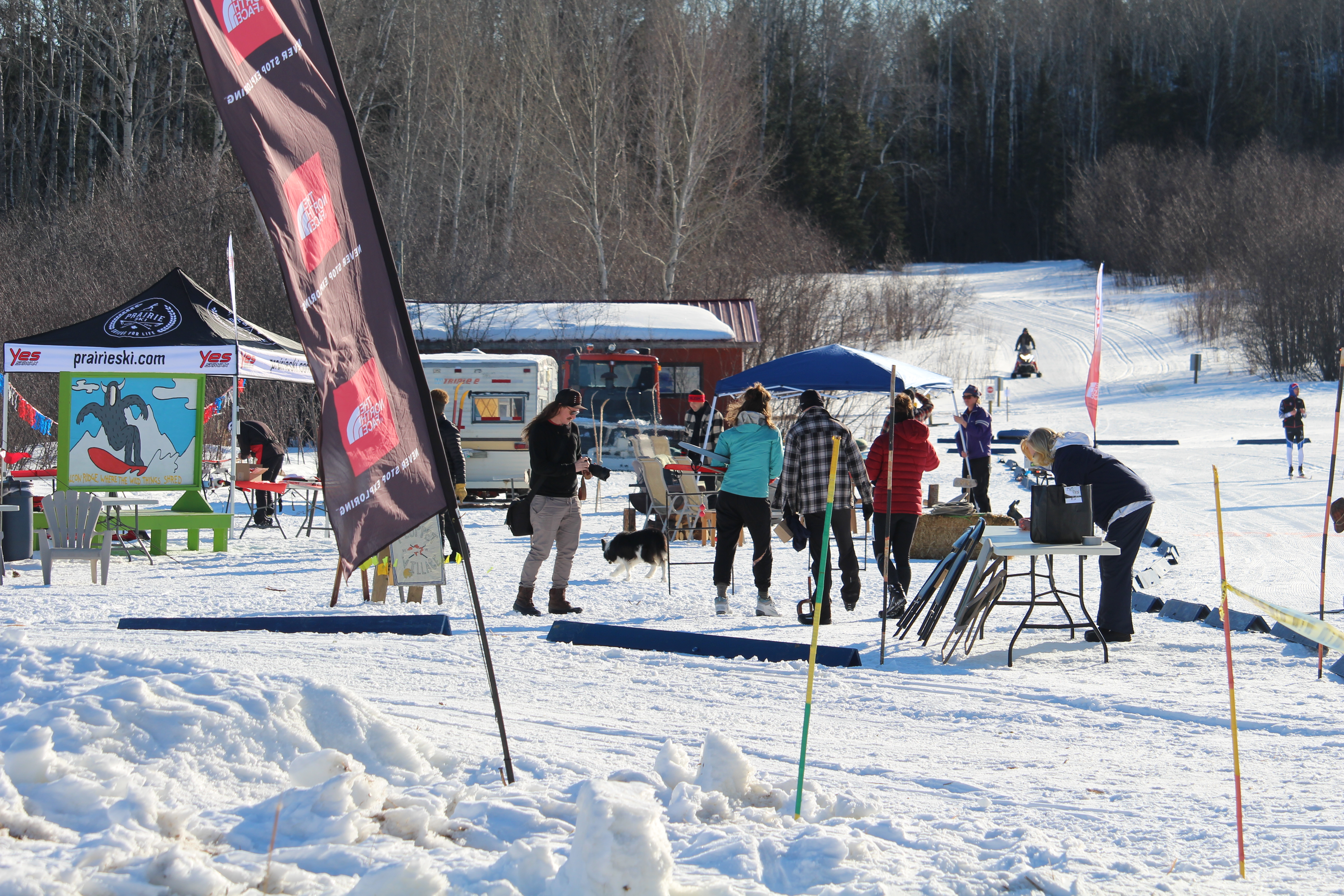 If you like skiing and supporting local Manitoban events, we hope to see you there next year! We even had our parents come out and volunteer on the course.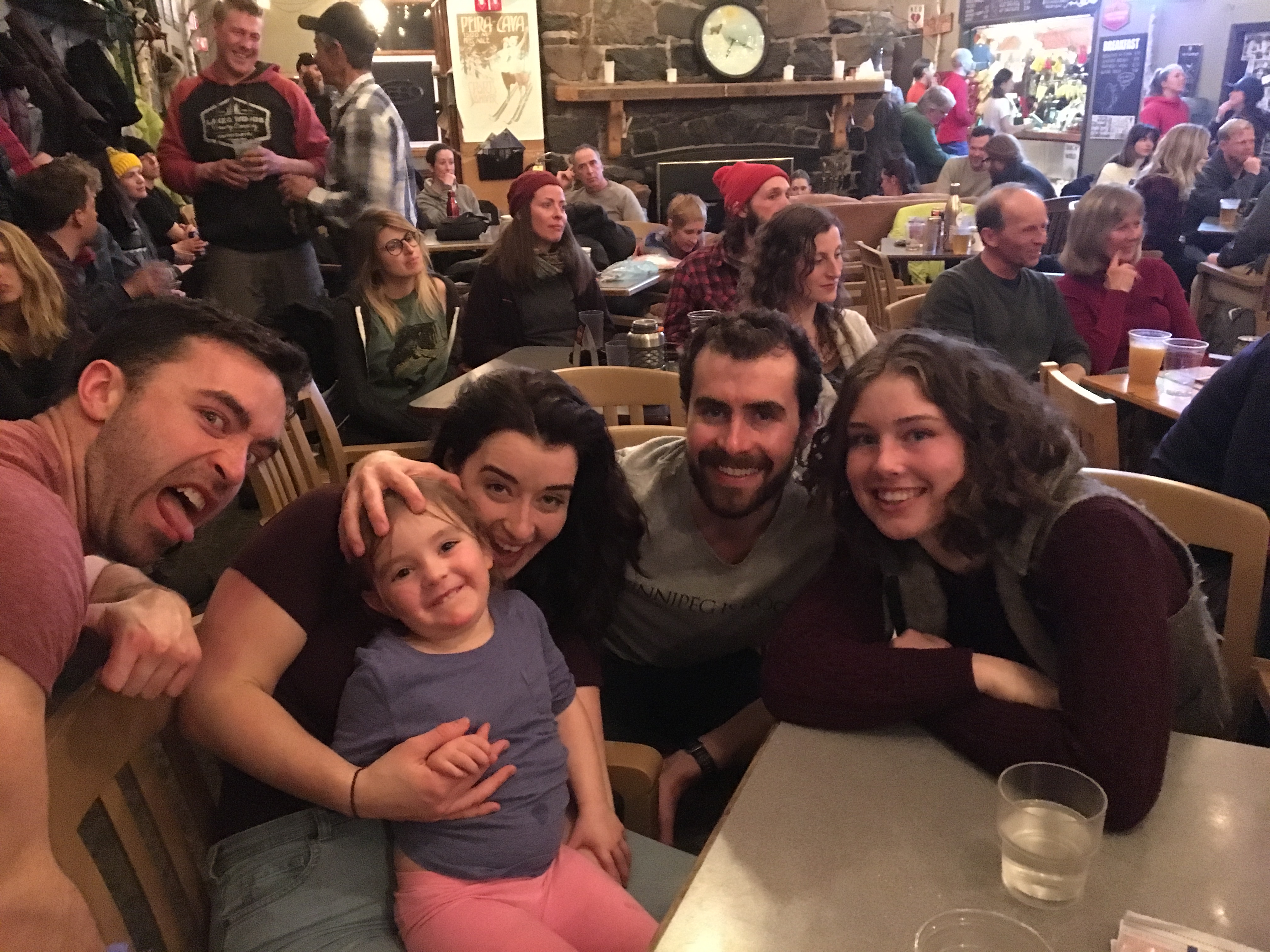 Stay tuned for what's next!